Your Purcell Marian journey starts here. We'll be together every step of the way.
Welcome to the Purcell Marian High School Class of 2024. If you have questions about any part of the scheduling process, please feel free to reach out to Mr. Jon Tobin or Ms. Johnnetta Johnson.
Scheduling Quick Facts
1. The scheduling process begins with the administrative team of Purcell Marian reviewing student records including but not limited to report cards, teacher recommendations, testing scores, etc.
2. Students are placed in an academic pathway. These include Honors, College Prep, and General. Students are placed in a pathway in which they will be challenged but also supported.
3. Students can change academic pathways if the student needs to be better challenged or supported.
4. Each student is scheduled and expected to take seven classes as we have seven bells throughout the school day. Students are also scheduled for a flex bell, which is time during the school day for studying or to participate in student groups.
5. Five of those scheduled classes are for core content classes that are required for graduation. Two classes are elective classes (unless the student is in a support bell). Freshmen students have their choice of a world language and/or a fine art class.
6. Students are given the opportunity to indicate their interest in elective classes by filling out the forms on this website.
7. Student schedules will be created and shared with students and families in early June. Students and families have the opportunity to view the schedule and provide feedback or ask questions.
The Scheduling Process
The best in each for the benefit of all
Graduation Requirments (Click here for PDF)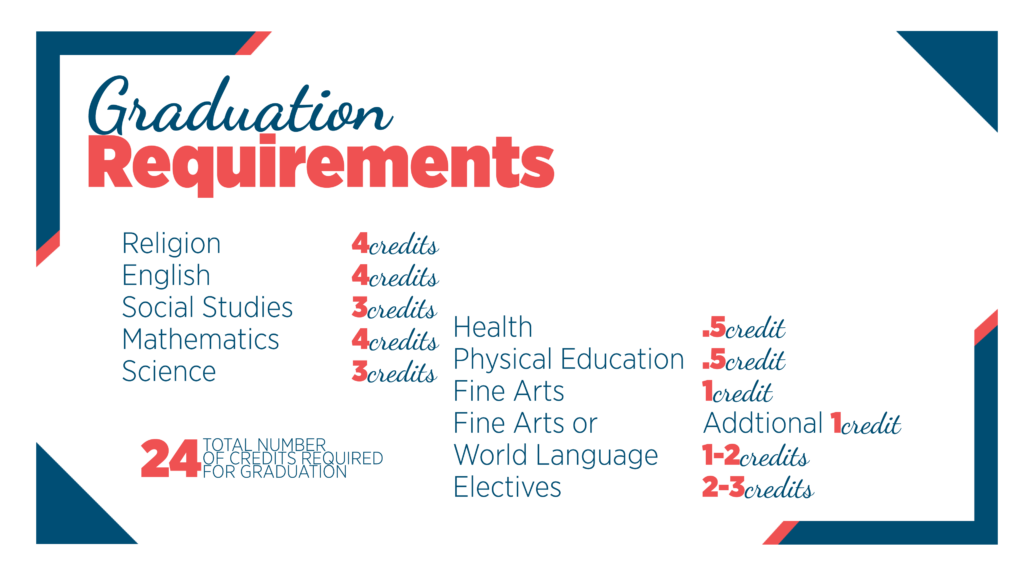 Curriculum Overview By Grade Level
Find the right fit for you