Girls Basketball returns to the State Final Four for third consecutive season
March 6, 2023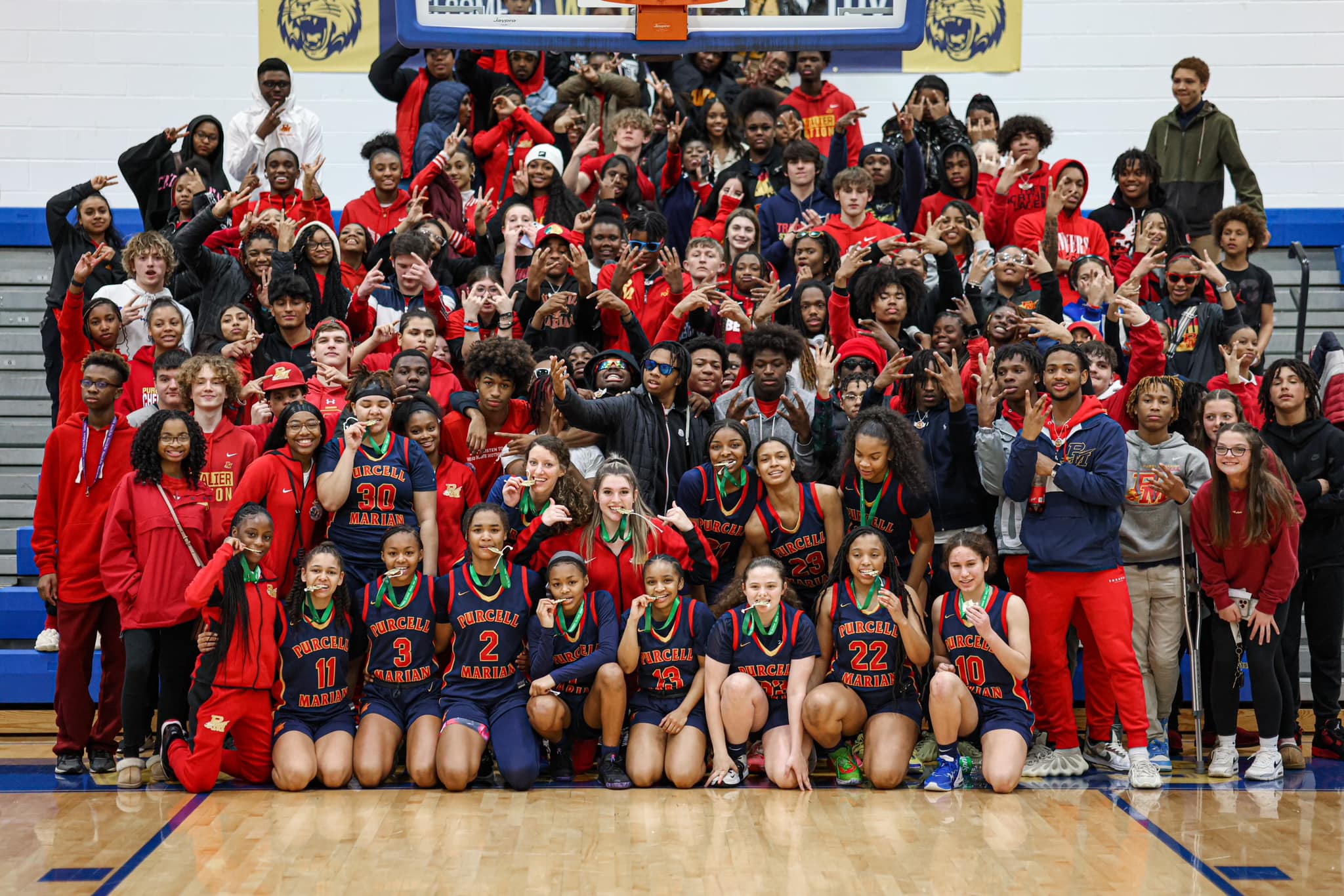 Join the Cavalier Cavalcade as we head to Dayton to cheer on our Girls Basketball team in their bid to defend their state championship!
The Cavs have advanced to the Final Four this Thursday, March 9, to take on Bryan at 11 AM at the University of Dayton Arena.
Purcell Marian is making its third straight trip to the State Tournament. Led by Miami Valley Conference (MVC) Coach of the Year Jamar Mosley and Ohio Ms. Basketball Finalist Dee Alexander, the Cavaliers are looking to cement their place in OHSAA history by winning back-to-back State Championships.
Don't miss out on seeing this unbelievable squad in person! Get your tickets now!
INSTRUCTIONS
Visit ohsaa.org/tickets
Click Basketball
Click BASKETBALL - Girls
Click GET TICKETS next to Thursday, Mar 9 11:00AM GIRLS STATE BASKETBALL DII SEMI-FINALS under Division II
On the BASKETBALL - GIRLS Girls State Basketball DII Semi-Finals page, click Find Seats next to CIN. PURCELL MARIAN - Adult/General Public
*Cross your fingers and knock on wood; if the Cavs win Thursday, they'll advance to the state championship game scheduled for Saturday, March 11, at 10:45 am at the University of Dayton Arena.
---
If you can't support the Cavaliers on the court in person this week, support the continued success of Cavalier Athletics by donating to Staubach Stadium.