Purcell Marian is proud to be a Marianist-sponsored school.
What does it mean to be a Marianist-sponsored school? It means that administration, teaching, and learning are focused around five "Characteristics of Marianist Education."
A Marianist school:
Educates for formation in faith
Provides an integral, quality education
Educates in the family spirit
Educates for service, justice, and peace
Educates for adaptation and change
"Religion is not taught; it is communicated. Religion is installed more deeply in the spirits and hearts of the students through the atmosphere that permeates the school than through teaching." - Blessed William Joseph Chaminade, founder of the Marianist Family.
The Campus Ministry Program provides the following opportunities for our students:
Monthly Mass experiences
Prayer Services
Retreats

Senior Kairos retreat (mandatory)
Junior retreat (Bergamo Retreat Center)
LIFE Retreat (LIFE Team members)
Sophomore Retreat
Freshmen Retreat
Appalachia Retreat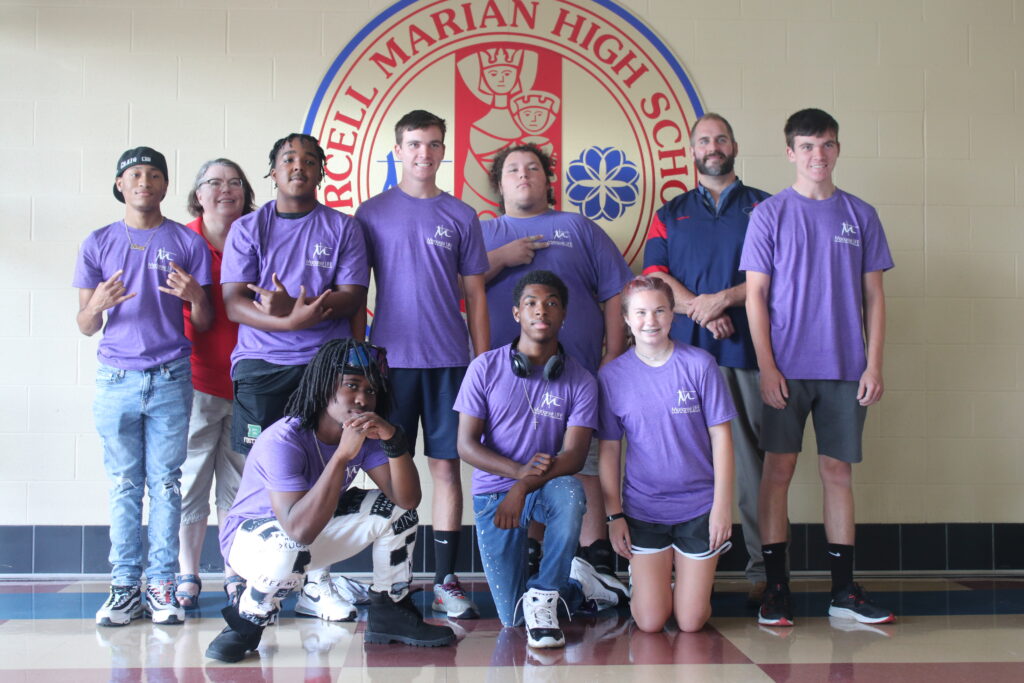 Student Extracurricular Opportunities

Marianist LIFE Team
Marianist Living in Faith Experience (LIFE) is a sponsored student group coordinated by Campus Ministry that gives our students opportunities to explore their faith and service in a social setting while coordinating spiritual activities for the entire Purell Marian community.
Mass Planning Team
Mass Choir
Prayer Team
Kairos Retreat Student Leaders
Card Writing Group for Lincoln Crawford Care Center
STAFF