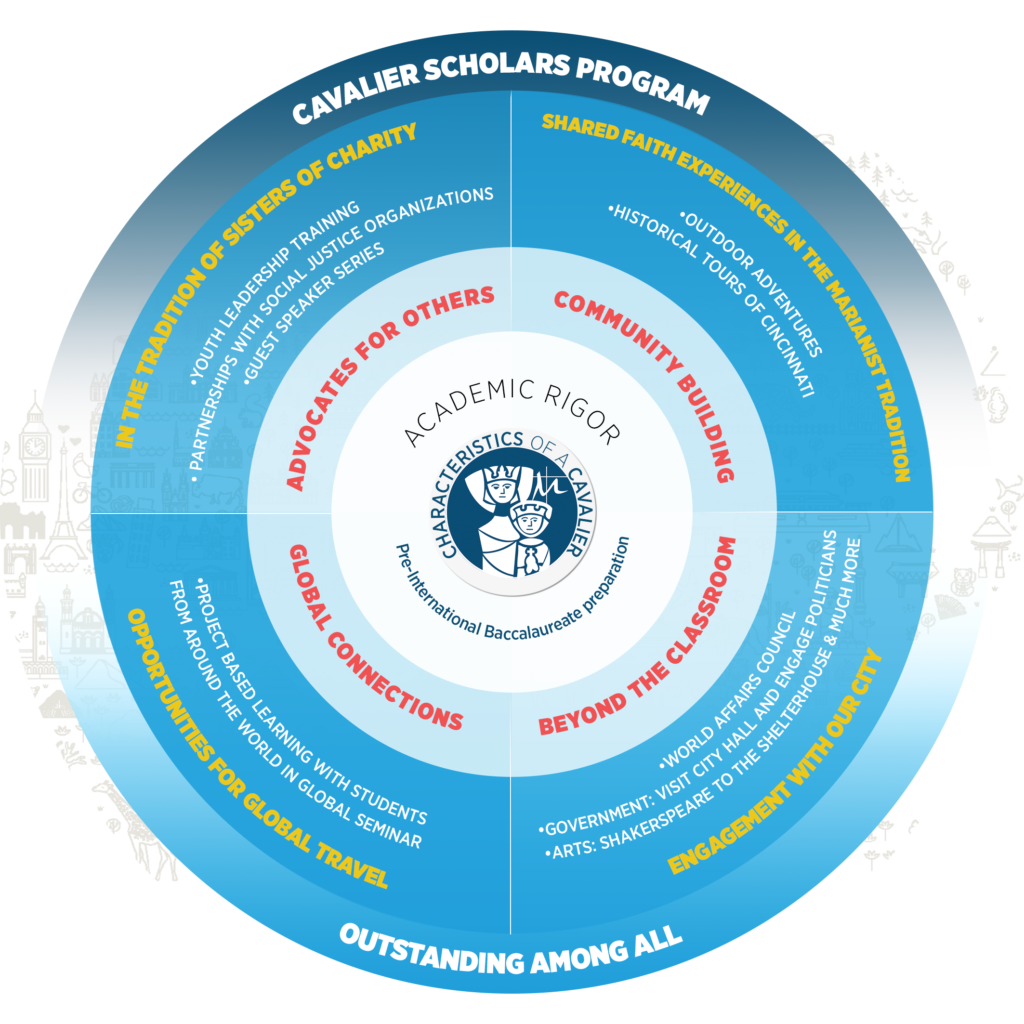 Your journey begins when you apply for membership in the Cavalier Scholars Program (CSP). This program, designed for Freshmen and Sophomores, is a rigorous academic program that leads to the International Baccalaureate Diploma Program when you are a Junior and Senior. You will be challenged in ways you have not experienced as you:
Build a Community of Scholars
Go beyond the classroom for experiential learning
Advocate for others in the tradition of the Sisters of Charity
Make lasting global connections
The IB Diploma Program, recognized worldwide, can be found in over 5000 schools in 157 countries. IB provides students with a rigorous and balanced education that promotes international understanding. The same high standards apply to every IB student. At Purcell Marian, the Characteristics of a Cavalier align with the IB Learner Profile and serve as guideposts throughout your years on Hackberry Street.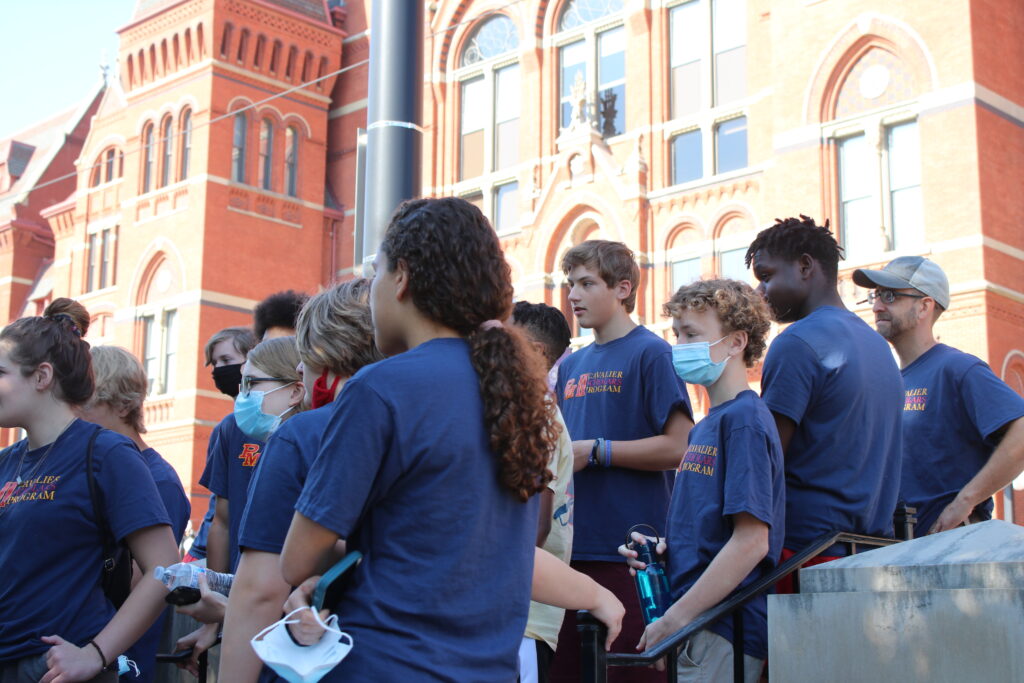 The Cavalier Scholars Program is for you if:
You have a B average in math and language arts in grade 7 and the first half of grade 8 and/or you have a 9th-grade equivalent score on the Iowa Test of Basic Skills in math and language arts
You are curious, like to ask questions, and are willing to do the research to distinguish fact from fiction
You are open-minded and ready to take a risk
You care about others
You are committed to becoming the person God has called you to be
CONTACT:
Barret Bell
Director of the International Baccalaureate Program
Bob Herring
Class of 1968
Director of Cavalier Scholars Program + Global Programs