Meet Ethan
June 30, 2022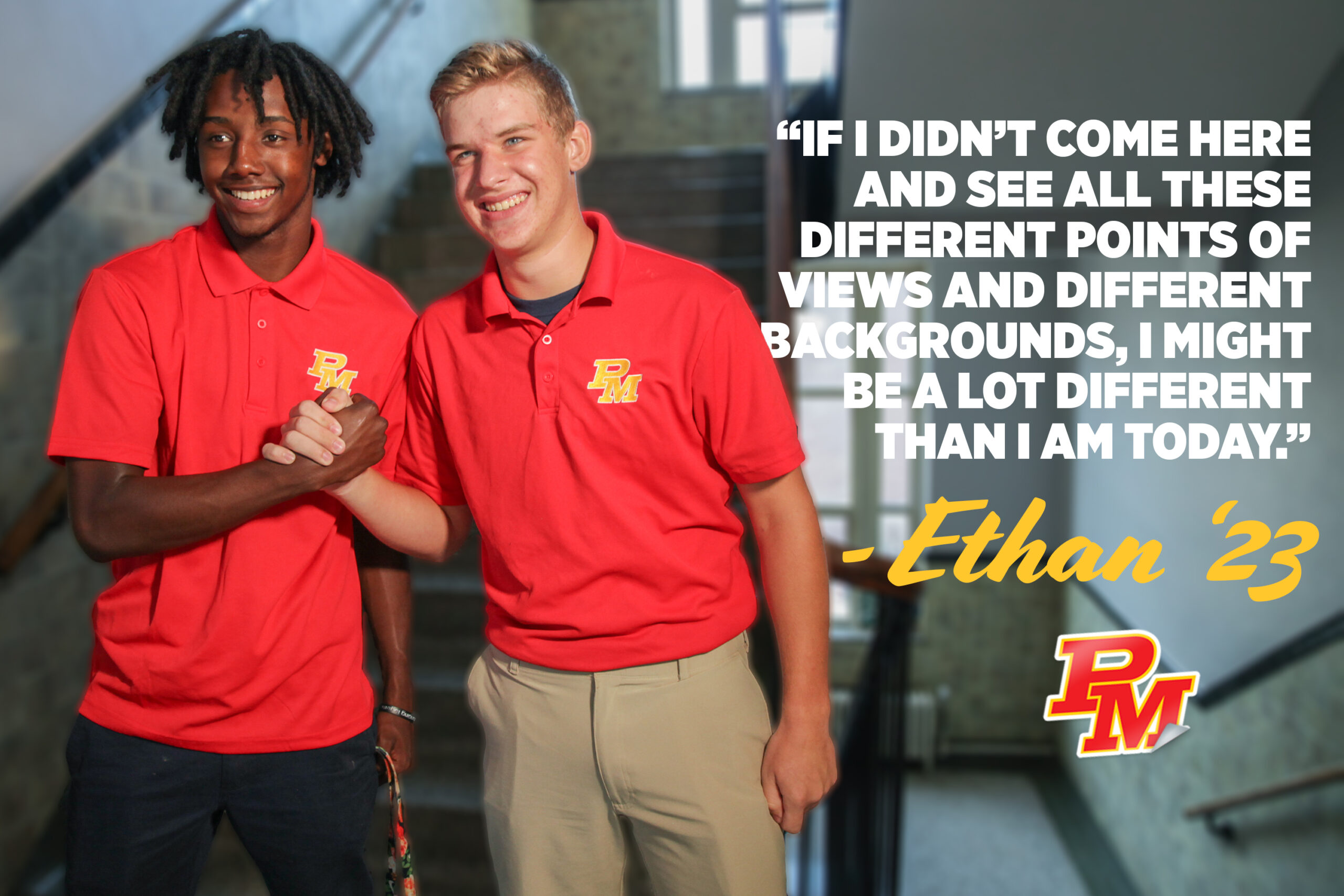 The Annual Fund is the single most important campaign for our school, generating unrestricted dollars to support everything from teacher salaries and financial aid, supplies and equipment, to the dollars needed to maintain our historic campus. And, at Purcell Marian, your gift makes a difference to real students like Ethan.
Meet ETHAN
His dad is a graduate of PM, mom was a long-time boys volleyball coach and is a member of our Athletic Hall of Fame. Ethan, entering his senior year, is enjoying making his own name at Purcell Marian as a member of the golf and baseball teams and a member of the National Honor Society and the Student-Athlete Leadership Team.
"There's a lot of great people here that really listen and share their story. And it's a lot of fun to be able to talk and not feel alienated because I'm from a different place."

Today, you can make a difference for Purcell Marian High School by giving and make a difference to hundreds of students who are thriving at Purcell Marian. Students just like Ethan, whose experience is shaped by your generosity.