Purcell Marian to host send off for Girls Basketball State Championship Game
March 10, 2023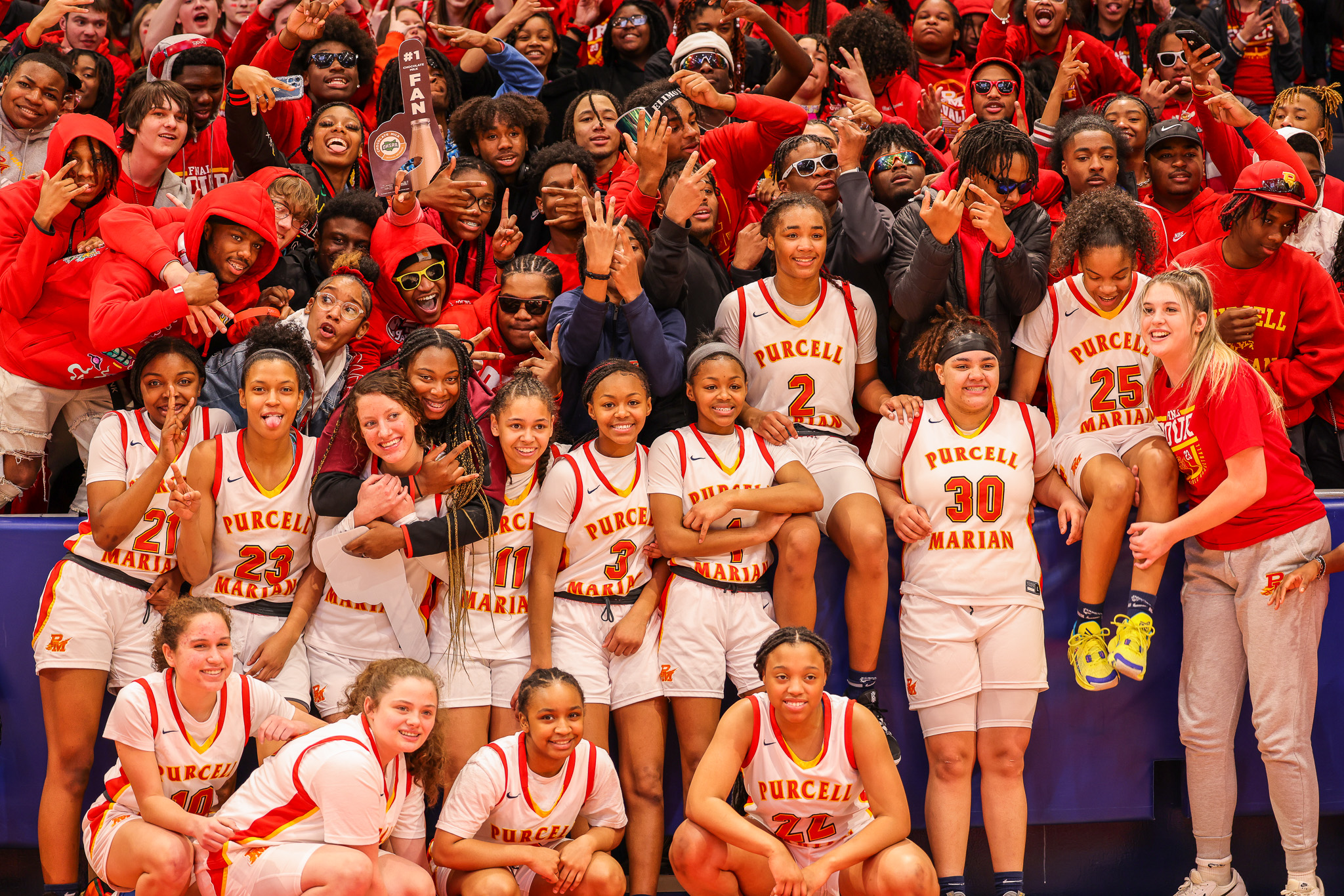 Purcell Marian High School invites alums, family, friends, and the community to join them in sending their defending State Champion Girls Basketball team off to Dayton on Saturday, March 11, 2023, at 8 am.
The team bus will depart for Dayton at 8:15 am.
The Cavaliers, led by Miami Valley Conference Coach of the Year Jamar Mosley and Ohio Ms. Basketball Dee Alexander, are attempting to capture their second straight state crown.
The Purcell Marian Girls Basketball team will take on Canal Fulton Northwest at 10:45 am Saturday in the OHSAA Division II State Championship game at the University of Dayton Arena.
Tickets are available at ohsaa.org/tickets
INSTRUCTIONS
Visit ohsaa.org/tickets
Click BASKETBALL
Click BASKETBALL - Girls
Click GET TICKETS next to Saturday MAR 11 10:45 AM GIRLS STATE BASKETBALL DII FINALS - CIN. PURCELL MARIAN VS. CANAL FULTON NORTHWEST under Division II
On the Girls State Basketball DII Finals - CIN. PURCELL MARIAN vs. CANAL FULTON NORTHWEST page, click FIND SEATS next to CIN. PURCELL MARIAN - Adult/General Public