Apply Today – PM Online Application Now Available
August 8, 2019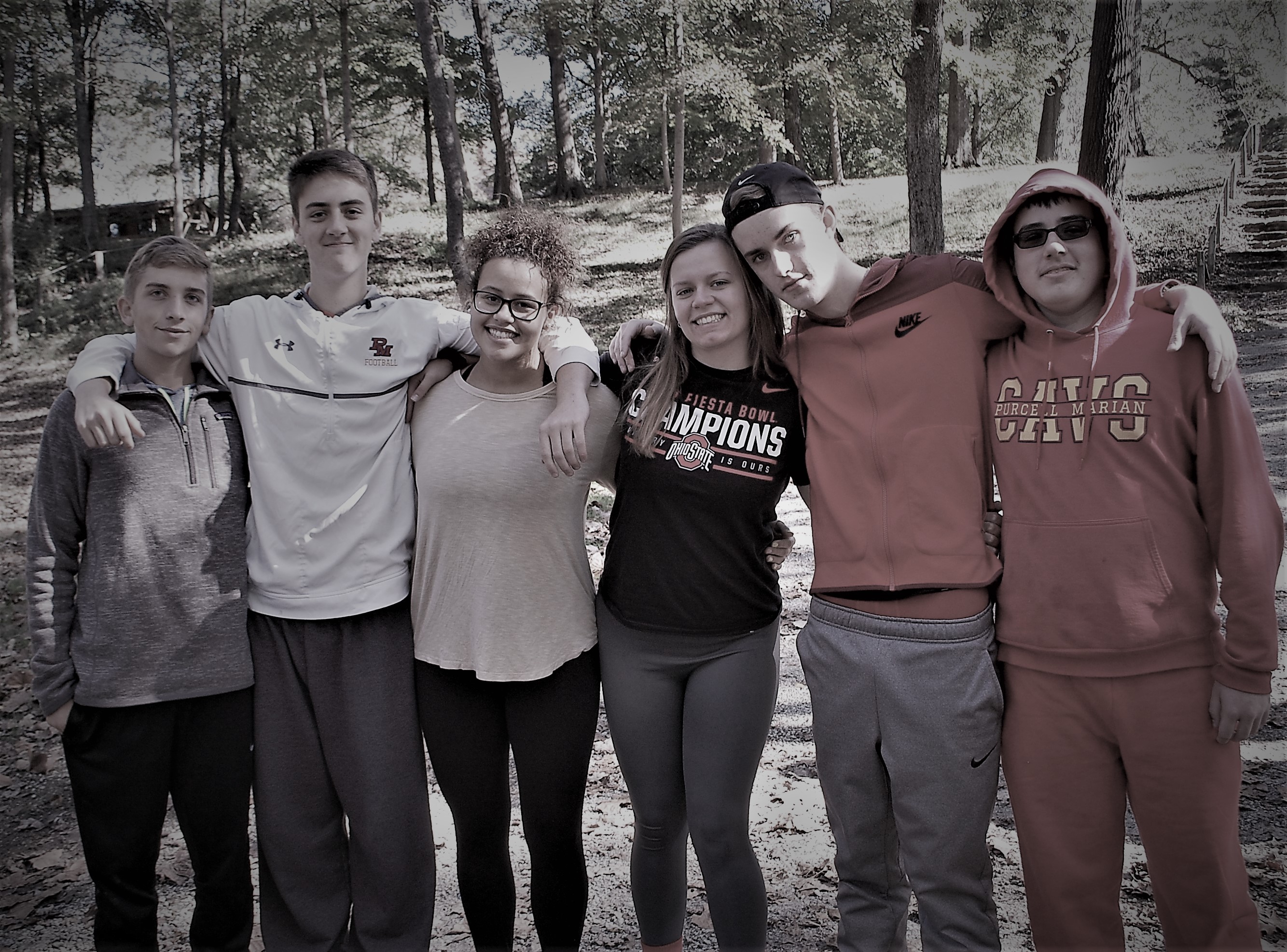 Welcome, Future Cavaliers!
We are excited about your interest in Purcell Marian High School and are now accepting applications for new students for 2020-21 academic year, both for freshmen students and transfer students. The Priority Application and Scholarship/Financial Aid deadline is Friday, December 6.
International Baccalaureate* *
Purcell Marian High School is a candidate school for the International Baccalaureate Diploma Program and is pursuing authorization as an IB World School, which we anticipate receiving by the end of 2019. IB World Schools provide a high-quality, challenging, international education. The Diploma Program is for Juniors and Seniors and consists of seven (7) college-level classes. Students may be enrolled in an IB class, but not in the IB program, as part of our IB for All philosophy. Freshmen students who meet the academic requirements at the time of acceptance, will be considered "Pre-IB" students for their freshmen and sophomore years and will then apply for the diploma program at the end of the sophomore year.
Create an Application Account - STEP 1
Once you create an Application Account, you will get an email requiring verification. Verify and then login in again to complete the application.
In order to complete the application process, please complete the items listed below, including submission of all supplemental forms:
Create an Application Account by Clicking the Create An Account button above.
Submit completed Online Application.
Complete and Submit the Records Release Form to student's current school. Records Release Form Here.
Make sure Purcell Marian receives the following records:

Report Cards from 7th and 8th Grade or high school records, if a transfer student.
Standardized Test Scores.
IEP, ETR, Service Plan, 504, and/or Accommodations Plans, if applicable.
Diagnostic or Psychological Evaluation Results, if applicable.

Schedule a Shadow Visit Here. Shadow visits are from Wednesday, September 4 through Friday, December 6.  Your student will be paired with a current student and experience a day in the life at PM.
Attend our Open House on Sunday, November 3, from 2 to 5 p.m. and learn more  about Purcell Marian from students, parents, and faculty.
Complete High School Placement Test (HSPT) - Freshmen ONLY. All incoming freshmen are required to take the High School Placement Test (HSPT). The HSPT test at Purcell Marian will take place Saturday, November 23, 2019. Sign up to take the HSPT by emailing admissions@purcellmarian.org.
Apply for Financial Aid/Scholarships

If you are applying for Financial Aid or Scholarships, please click FACTS FINANCIAL AID in the left margin on the application portal. This will take you to the FACTS Grant + Aid Applicant screen. In the right margin, click Create an Account, to begin applying for aid. This is a separate account from your application account. Please write down your username and password, as you will need this account in the future. The priority deadline for available financial aid/scholarships is Friday, December 6. Once this step has been completed, we will contact you with more details about the application process.
**Purcell Marian High School is a candidate school* for the Diploma Programme. This school is pursuing authorization as an IB World School. IB World Schools share a common philosophy - a commitment to high-quality, challenging, international education- that we believe is important for our students. Only schools authorized by the IB Organization can offer any of its four academic programmes: the Primary Years Programme (PYP), the Middle Years Programme (MYP), the Diploma Programme (DP), or the Career-related Programme (CP). Candidate status gives no guarantee that authorization will be granted. For further information about the IB and its programmes, visit www.ibo.org.