Purcell Marian Hosts Alumni Open House this Thursday, January 23
January 21, 2020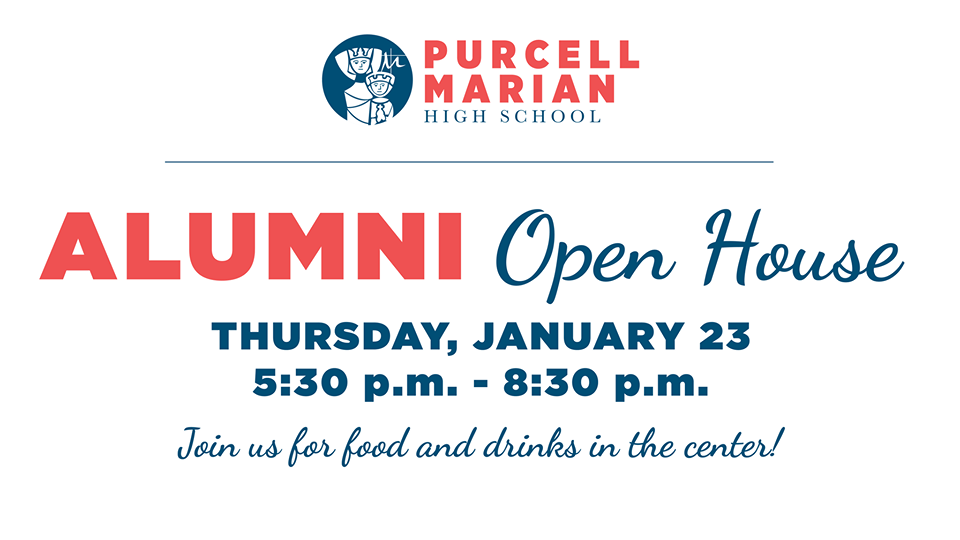 Purcell Marian High School is excited to invite all former students from St. Mary, Regina, Marian, Purcell, and Purcell Marian to our Alumni Open House this Thursday, January 23. The school will be open from 5:30 pm to 8:30 pm for tours, conversations with old and new friends, and information highlighting our innovative new programming, including the International Baccalaureate and Career Initiatives programs.
We encourage all alumni to accompany one of our student ambassadors as they lead tours through the building and share their experiences as Purcell Marian students. In addition, faculty and staff will be available to answer questions and share the bold new vision of the Castle. Food and drinks, including beer and wine, will be served during the evening.
The Alumni Open House is one of the many initiatives conceived by the revitalized Purcell Marian Alumni Association, lead by Tim MacVeigh (Purcell '81), Jackie Messerschmitt (Marian '65), and Joe Peters (Purcell Marian '93).
To stay up to date on all alumni events, follow us on our Facebook page.