Alumnus Andy Farfsing '95 Named Principal/CEO
The Board of Trustees is pleased to announce that Andrew Farfsing has been appointed Principal/CEO of Purcell Marian High School, effective July 1, 2017, by Most Reverend Dennis M. Schnurr, Archbishop of Cincinnati, following a national search and the involvement of a Principal Search Committee.
Farfsing is a 1995 graduate of Purcell Marian, and a lifelong Catholic educator who is the former principal of DePaul Cristo Rey High School in Cincinnati, where he was the first principal and has served since 2010. Mr. Farfsing has served as a teacher, coach and student activities director at Cincinnati's La Salle High School, where he was recognized for his teaching and leadership excellence. Mr. Farfsing earned both his bachelor's and a master's degrees from Xavier University.
"It is an honor of a lifetime to have been appointed Principal/CEO of Purcell Marian High School," says Farfsing. "As a graduate of Purcell Marian, I can distinctly remember the power of this faith based community, rooted in Gospel values, and driven by a spirit that compels everyone to be outstanding among all. Purcell Marian instilled in me a unique Catholic identity which has led to a nearly 17-year career in Catholic education."
Purcell Marian High School is a Catholic co-ed, comprehensive secondary school of the Archdiocese of Cincinnati. The 38th largest Catholic diocese in the country, the Archdiocese of Cincinnati counts as members almost 500,000 Catholics, with the sixth largest network of Catholic schools in terms of enrollment. The 19-county territory includes 211 parishes and 112 Catholic elementary and secondary schools.
____________________________________________
Track & Field Hot This Season!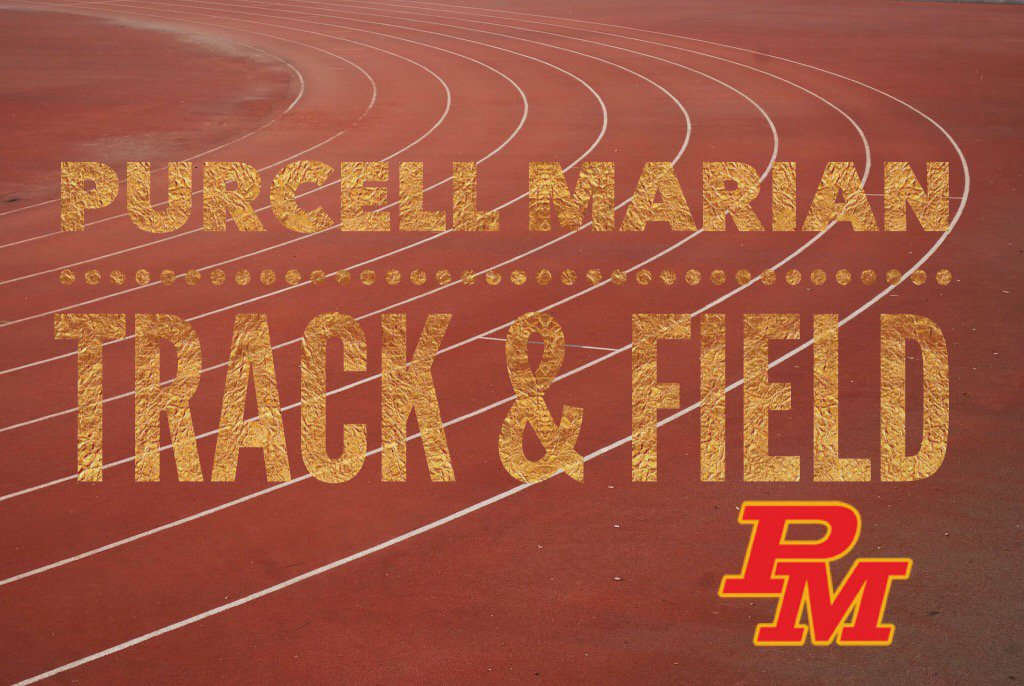 Boys finish 3rd in Regionals: State Qualifiers= 2 in 100m, 1 in 200m, 4×100 & 4×200 Relays + Long Jump. #Onward
B. Madaris places 6th in regional finals. Great season and only a junior #nextyear#yeahred#Praestans#Onward


Track & Field Goes to Regionals!
All athletes below qualified to the Regional 12 meet at Troy High School this Wednesday, May 24th, 2017.  Many athletes qualified in multiple events.
100M Qualifiers 
Quamonte Richardson – 11.17
Nylan Mosley – 11.20
Bianca Madaris – 13.28
Quamonte Richardson – 22.84
Caleb England – 23.17
400M
Devonta Rice – 52.10
Long Jump
Caleb England – 20ft. 4in
4x100M Relay – 43.72
Caleb England
Quamonte Richardson
Nylan Mosley
Marquize Johnson
Torrance Johnson
4x200M Relay – 1:31.44
Caleb England
Marquize Johnson
Quamonte Richardson
4x400M Relay – 3:36.56
Devonta Rice
Michael Little
Jahi Taylor
Nylan Mosley
Jaylen Hines
____________________________________

Competitor Shows Sportsmanship Toward Cavs at Districts
During the Boys 800M Final, one of the Cavaliers went down in much discomfort and pain.  Although the race was still going on, it must have caught the attention of one of the Cincinnati Christian High School runners, because as soon as the race ended, he came to the aid of his fellow competitor, Jihad Metts, of the Purcell Marian Cavaliers.
Jihad went down after the first 400 meters of the 800M Final and stayed down for several minutes.  As he was attempting to get up, Matthew Floyd, a senior from Cincinnati Christian, came and performed a very selfless feat by helping Jihad off of the race track.  Floyd, who is a regional qualifier in the boys 800M, still had a very important race remaining, as he is the anchor on the Cincinnati Christian 4×4 relay team.  His selfless act was caught by coach Manning as he was taking photographs.
We would like to take time to say thank you to Matthew Floyd and the Cincinnati Christian Track & Field team for such an awesome display of humanity and sportsmanship.
By way of follow-up, Jihad suffered a pulled hamstring, but plans to be well enough to compete in Wednesday's Regionals.