Anthony Wyatt selected to present at OCTELA Spring Conference
February 26, 2021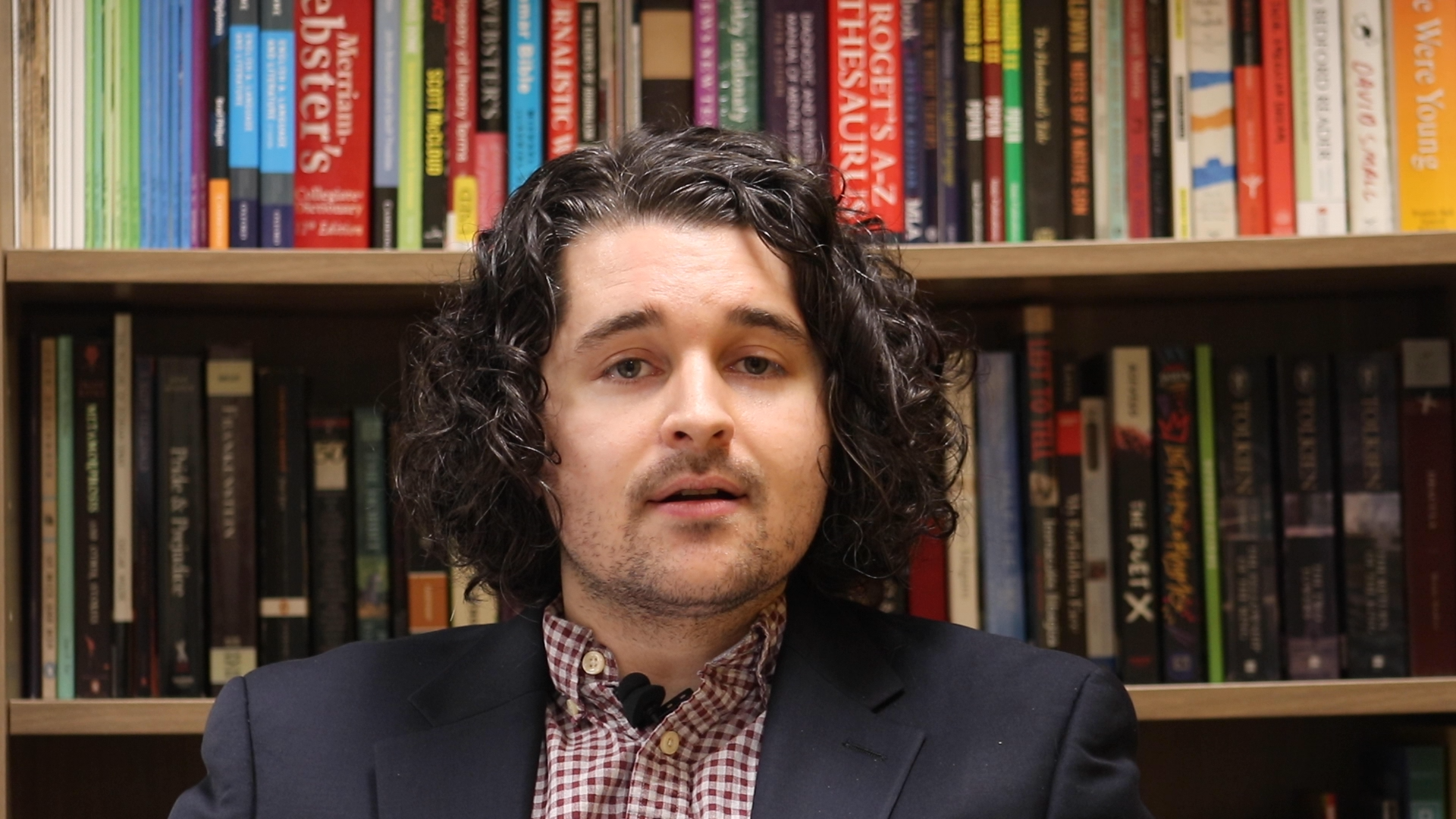 Purcell Marian English Teacher Anthony Wyatt was selected to present at this year's OCTELA (Ohio Council of Teachers of English Language Arts) Spring Conference. Mr. Wyatt's proposal was selected among submissions from "pre-service teachers to those working at the university level, as well as from the variety of teaching contexts Ohio teachers are working in."
Mr. Wyatt's presentation looks at creating equitable assessments during COVID-19, specifically how he's redesigned his tests and quizzes to combat the many challenges of teaching through COVID-19. In Mr. Wyatt's sophomore Genre Literature course, assessments focus more on the analysis of key concepts instead of more standard who, what, when questions and literary terms.
The conference runs through Saturday, February 27.  This year's conference concentrates on highlighting the work teachers are doing across the state to be inclusive, address social justice, ensure access, and center equity for all, specifically focusing on these questions:
What best practices can be employed to be inclusive, center equity, ensure access, and address social justice?
In what ways are teachers utilizing texts and resources to increase access and equity in the classroom and beyond?
How can teachers reflect on curricula, teaching practices, and instructional contexts through the lens of equity?
How can assessments be developed and used to support equitable practices?
How can technology be leveraged to address issues of access, equity, social justice, and inclusivity?
Mr. Wyatt is a graduate of Belmont Abbey College in Belmont, North Carolina, and the University of Cincinnati (UC), where he earned his MA in Literature and Cultural Studies. In addition to his sophomore Genre Lit course, he currently teaches College Credit Plus Freshman Composition and International Baccalaureate Language + Literature.