Three Cavaliers Awarded University of Dayton Flyer Promise Scholarship
February 20, 2020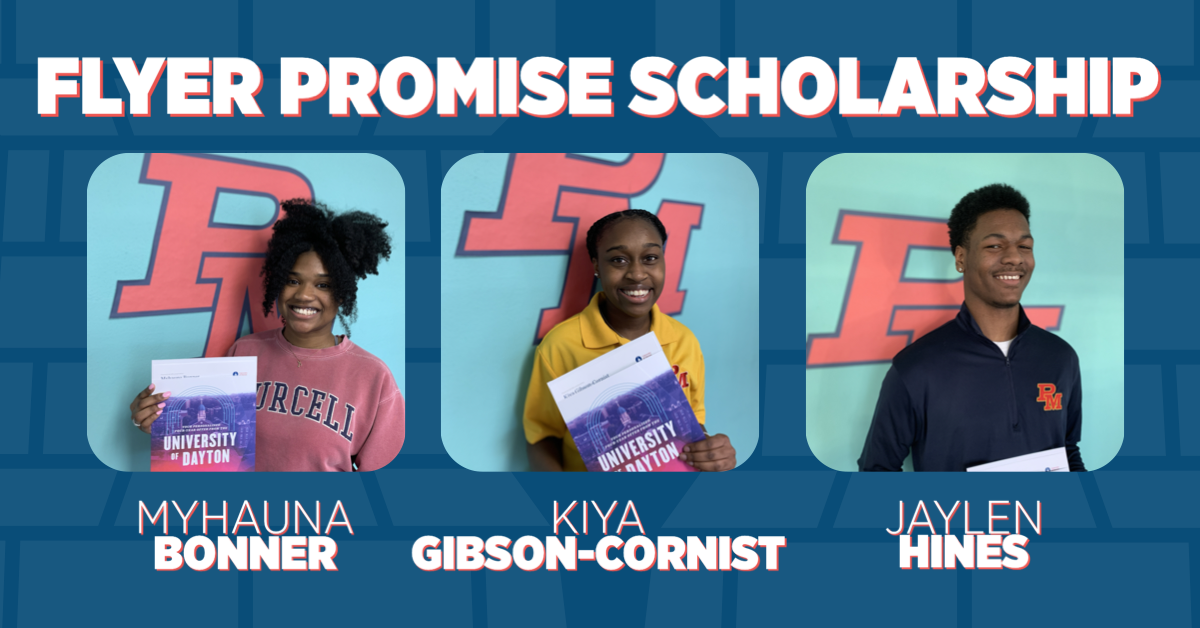 Purcell Marian seniors Myhauna Bonner, Kiya Gibson-Cornist, and Jaylen Hines were each awarded the prestigious Flyer Promise scholarship by the University of Dayton on Wednesday afternoon.
The program awards scholarship and grant assistance, including textbook funds and study abroad opportunities, to high-achieving underrepresented students who attend one of the university's partner high schools. Recipients are selected based on academic achievement, community involvement, a series of rigorous interviews, and a commitment to Marianist values.
Ms. Bonner is exploring careers in Business and Healthcare. Ms. Gibson-Cornist hopes to study Biology in order to become a Veterinarian. Mr. Hines intends to pursue a career in business.
To learn more about scholarship opportunities for Purcell Marian students, contact Ms. Emily LaForge in the College + Careers Center. The CCC is the centerpiece of PM's 3E Guarantee, which promises that all PM graduates will be enrolled in college, employed, or enlisted in the military by the time they graduate.